Welcome to St. Alexis Roman Catholic Church
To Know, Love & Serve!

The St. Alexis family is a community blessed by God with a diversity of cultures and languages. Celebrating that richness, we reach out to all inviting them to gather at the table of the Lord as one People. In openness to the Gospel, we form ourselves as stewards of the Lord's gifts to create a community of faith that is unifying, supporting and nurturing.
Fr. Matthew Nathan's Book
Thanks for making my new book a #1 Amazon New Release in Bible Handbooks! Spanish version will be coming in a few months!
Join us for The Bible and the Virgin Mary bible study. This study will be held on Tuesdays and Wednesdays at 7:30 pm beginning March 16, 2021 via Zoom. There are 12 episodes in this study, we'll do one on Tuesdays and one on Wednesdays. Please use the sign-up link below and we can send you the Meeting ID.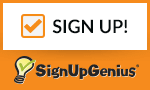 Online reservations are required
Reservaciones online son requeridas
Dar click aquí para registrarse a la misa Dominical
Click here to register for Sundays mass
Call office if you'd like to schedule baptism or wedding, 10 people or under

630-766-3530 // Ext. 101

Para agendar una boda o bautismo de diez o menos personas, por favor de llamar a la rectoría.

630-766-3530 // Ext. 101
---
Green Street, 20% of their sale to St. Alexis
Green street is giving 20% of their sale to us when the customer mentiones St. Alexis (no need to bring anything, just mention us).
Mass Times
(Please visit the Streaming and Reopening for further information)

Regular Schedule in use starting on August 9 (apartir de Agosto 9 este sera el horario regular)

Monday to Friday (Lunes a Viernes)
7:30 AM English
9:00 AM Español

Saturday (Sabado)
7:30 AM English
9:00 AM Español

4:00 PM English
6:00 PM Español

Sunday (Domingo)
8:00 AM Español
9:30 AM English
11:00 AM Español

Dar click aquí para registrarse a la misa Dominical
Click here to register for Sundays mass

Every Thursday (Cada Jueves)
Adoration and Reconciliation/Adoración y Reconciliación 7:00 PM

Office Hours

Mon -Thurs: 9:00 AM - 4:00 PM
Friday: 9:00 Am-12:00 PM
Saturday (Sabado) Closed
Sunday (Domingo) Closed
Rectory: 630-766-3530 Fax: 630-766-4657

Religious Education Office

Religious Education tuition can be paid online. Please, visit the Religious Education page for instructions.

Thank you!
---
---
Fr. Matt would like to invite you to join him on his brand new Instagram and Facebook accounts and website to help you learn a little bit more about the Catholic Faith everyday.
Visit his website, https://frmatthewnathanmedia.wixsite.com/fmnmedia, for new content added weekly and follow him on social media,
@FrMatthewNathanMedia, for new content daily.
---

Contact us



Ministries



Bulletins



Parish Registration
(English) Form



Parish Registration
(Spanish) Form



Cathecism Classes
(Clases de Catecismo)



Food Pantries
(Despensas de Comida Local)



Read Weekly Bulletin

The bulletin is not being published at the moment

El boletin no se esta publicando ahorita
Phased Reopening
Diocese of Joliet
Executive Summary
by
Bishop Pates
FINAL
Important Memo from Reverend Richard. E. Pates to all Priests and Deacons
Resources
A Sunday Resource for all Parents!

Events at Other Parishes
http://easterndupagedeanery.org/
PRESENTATION SERIES
Eastern DuPage Deanery 2019
Please see link below for other events & news around the diocese:
EWTN Everything Number
A fast and easy way to get in touch with us.
Need information on the latest programming, special events or have a special prayer request? Call us! Our EWTN family viewer services representatives are ready to help with whatever your needs may be.
It's easy, fast and family friendly.
The EWTN Everything Number 1-800-447-EWTN